D - la Repubblica
Glow retreats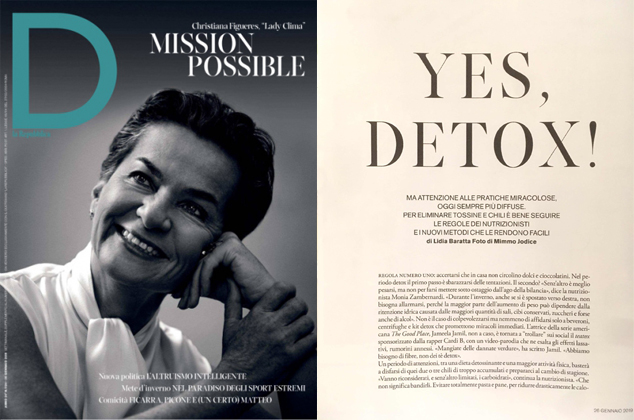 Thrilled to read about my detox retreats at D – la Repubblica.
Yoga teacher Louise and I with our Glow retreats (@glow_retreats) will be soon in beautiful Maremma, Tuscany.
Thanks to Lidia Baratta for enhancing our experience and "telling the story"…
Ecocentrica
Fallancies about healthy food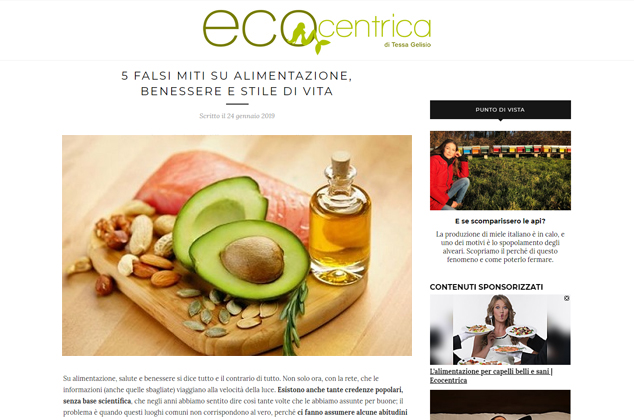 Thank to Tessa Gelisio for having me again on her blog, this time talking about some of healthy food and wellness fallancies.
R101
Alvin e Katia radio interview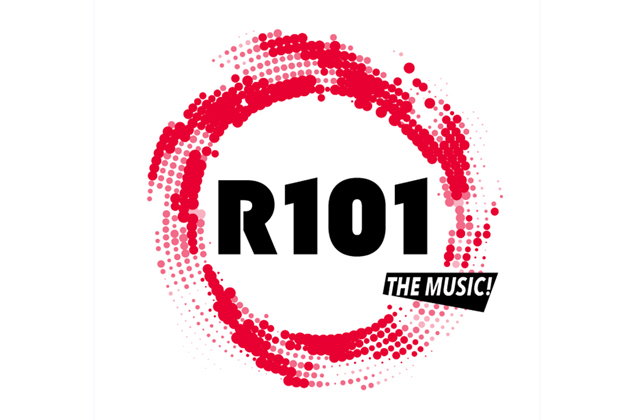 I had a nice chat with Alvin e Katia Follesa on their radio show on R101 where I suggested some tips for a health grocery shopping.
Elle October 2018
Foraging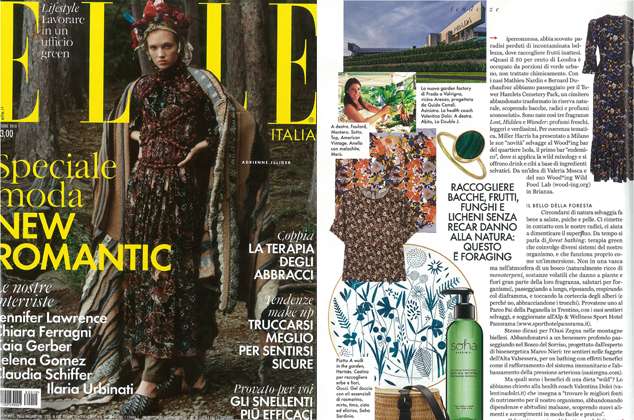 A brief story about foraging on the october issue of Elle and how to learn to recognize which herbs are better for a healthier way of life.
Ecocentrica
New Year's good resolutions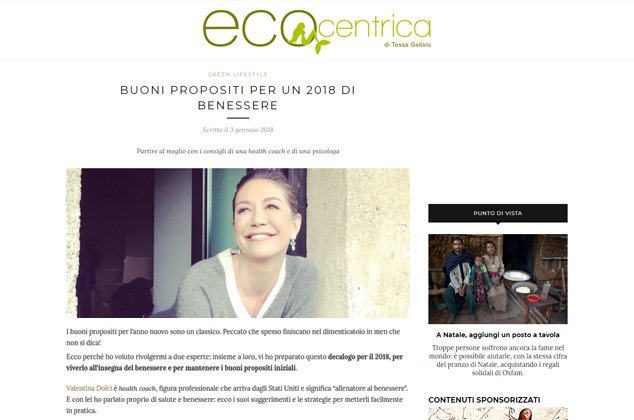 The first of the two stories on Ecocentrica, the Tessa Gelisio's blog, which hosted me to offer some hints on wellness good resolutions to follow in 2018.
Ecocentrica
After holidays detox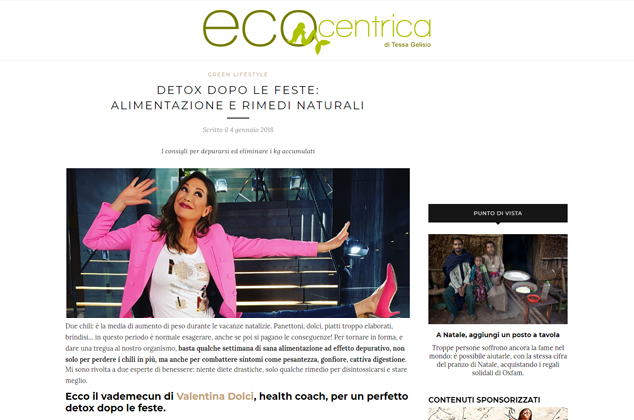 My second story as guest of Tessa Gelisio on her blog Ecocentrica, in which I recommend some simple and natural remedies to detoxify after the holidays.
Diet Spotlight
Sleep and weight loss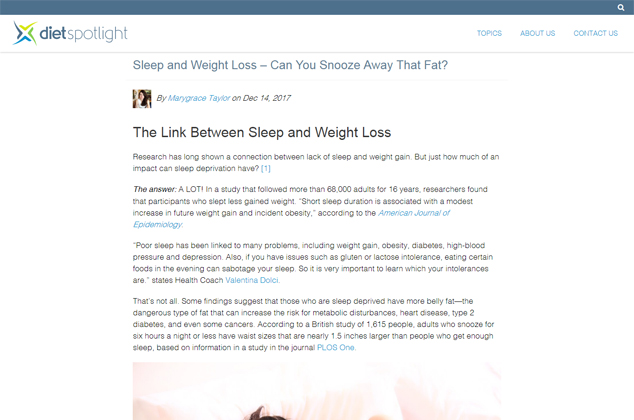 DietSpotlight.com is a wellness American website, has over 10,500 well researched, all-original reviews of weight loss products, diets and fitness equipment.
Thank you to the American DietSpotlight website for hosting me with my input about intolerances and sleep.
Huffington Post
If you want to sleep well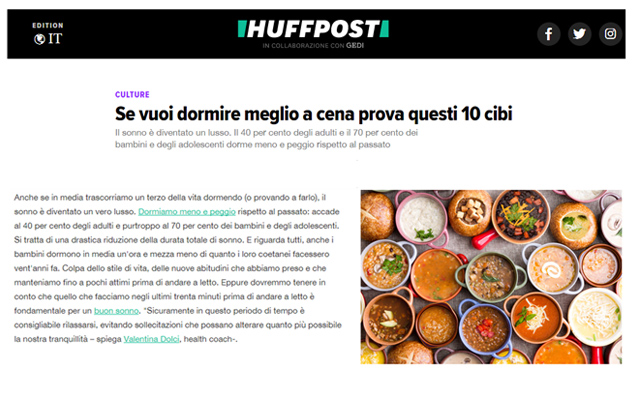 On the Post again, with some tips about the ten foods to choose for dinner to increase the quality of sleep.
In forma con Starbene
The crawling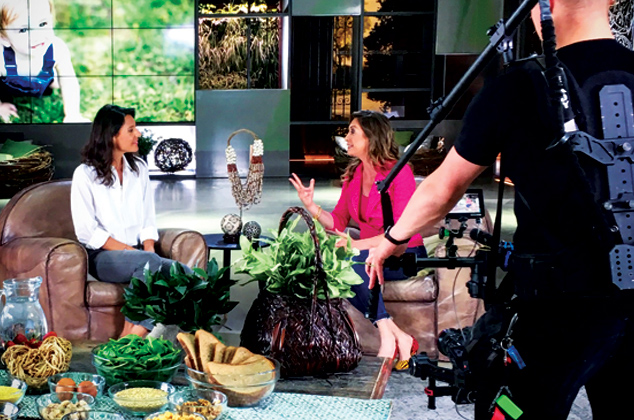 Below you can find the link to the clip of my second appearance at In forma con Starbene, hosted by Tessa Gelisio, where I say something about new tendences in sport and nutrition.
In forma con Starbene
Good habits for breakfast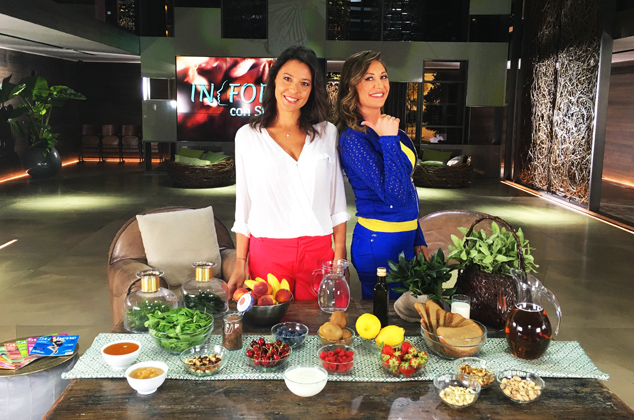 Below you can find the link to the clip of my appearance at In forma con Starbene, the Canale5 morning show hosted by Tessa Gelisio, with my tips to start the day in the right way.
Sale&Pepe
Il cibo ti fa bella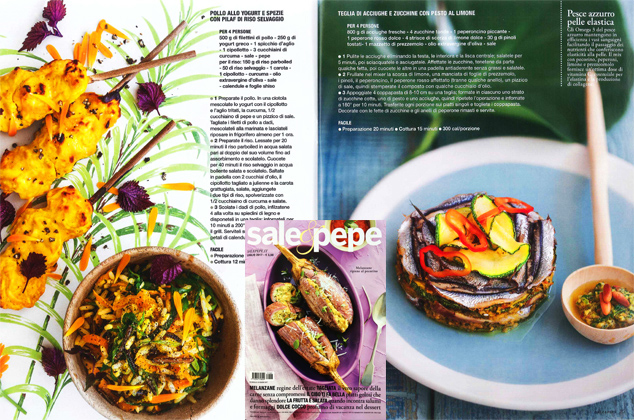 Editing and tips on recipes ingredients in the piece Il cibo ti fa bella, released on July 2017 issue of Sale&Pepe magazine.
Amica
Lierac posts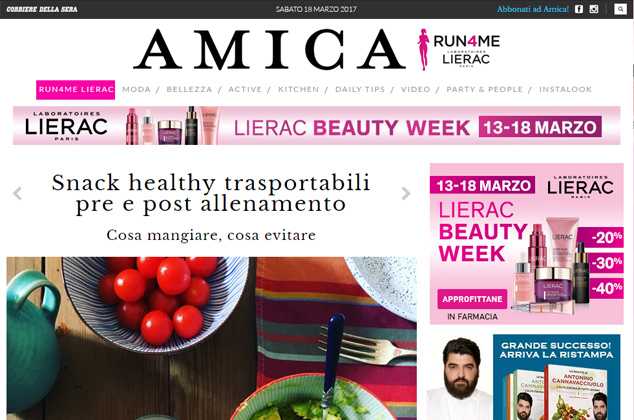 My post on Amica Magazine sponsored by Lierac on the week of March 13th-18th
Huffington Post
Do you know how to match foods?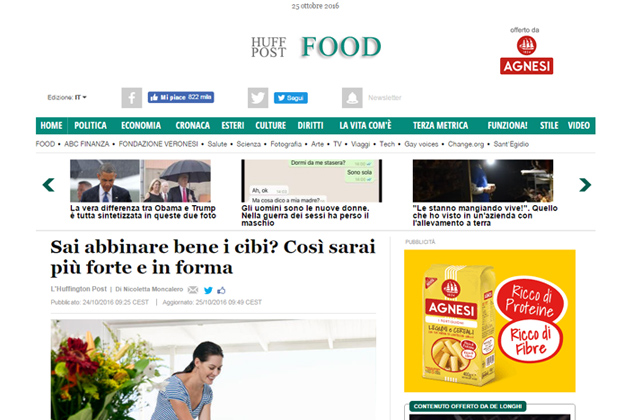 I'm back on the Post, this time to talk about the right combinations to compose a healthy and nutritious menu.
Huffington Post
Ten foods to fight back flu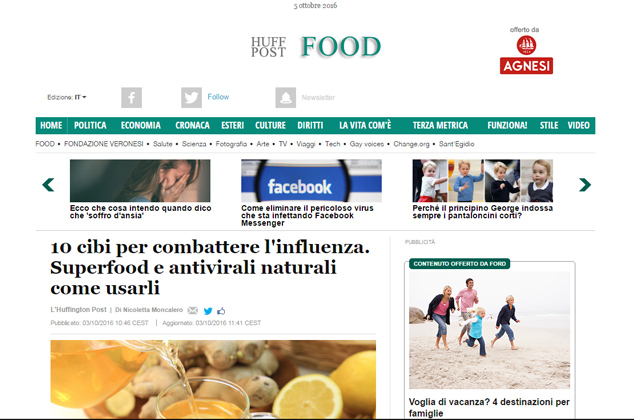 My tips about the ten best foods to fight back flu at the beginning of fall season.
Elle & Co.
Elder detox water recipe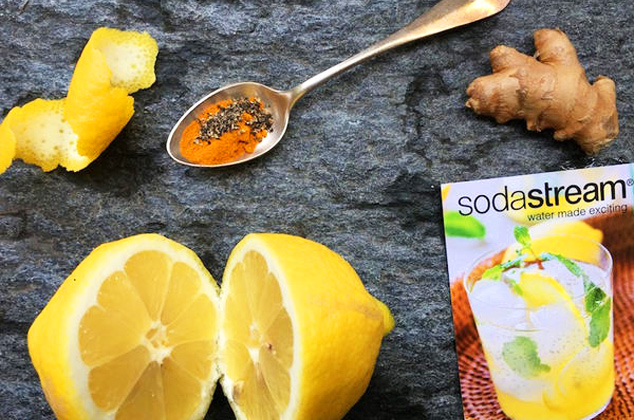 Vanity Fair
March 2015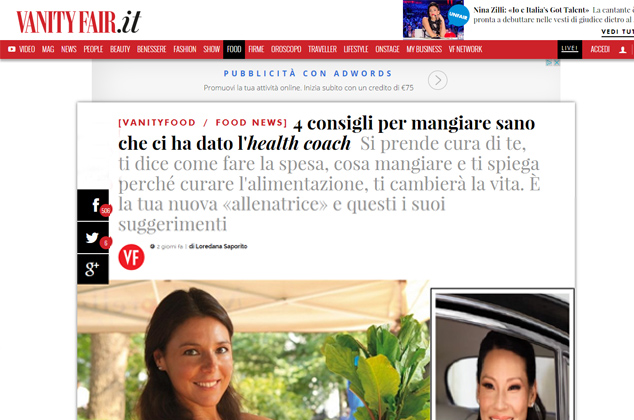 Four tips for healthy eating that the Health Coach gave to us is the title of Vanity Fair web piece about our new Sweet Elephant project.
Vogue Italia
June 2013 - Health Coach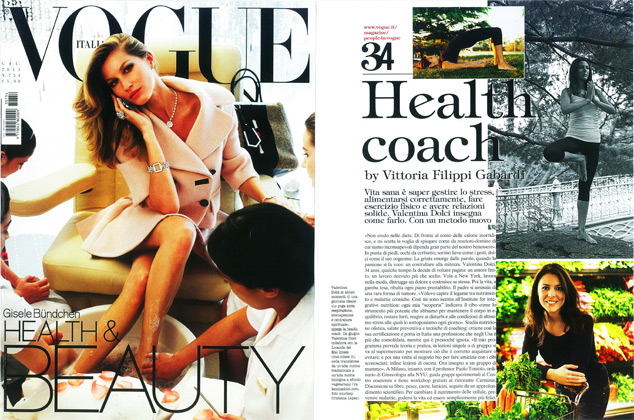 I am deeply thankful to Vittoria Filippi Gabardi for having very well expressed in words my growing path and the meaning of my work.
Thanks to Cristiana Lopez for the shooting and the time she spent with me.
Gioia
August 2016 - Psicofood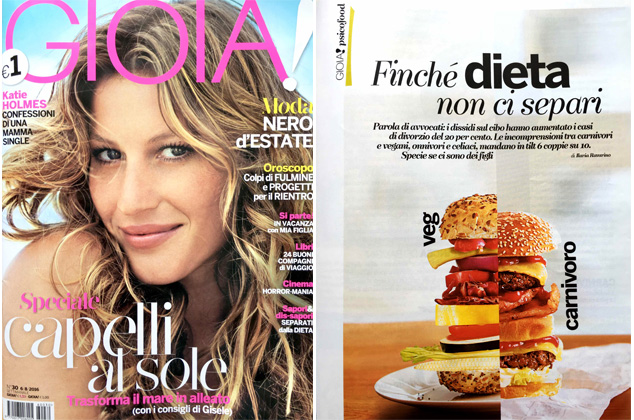 From my partnership with Stand Out Comunicazione, here the interview on the new Gioia issue.
Vogue Beauty
May 2014 - Sugar Power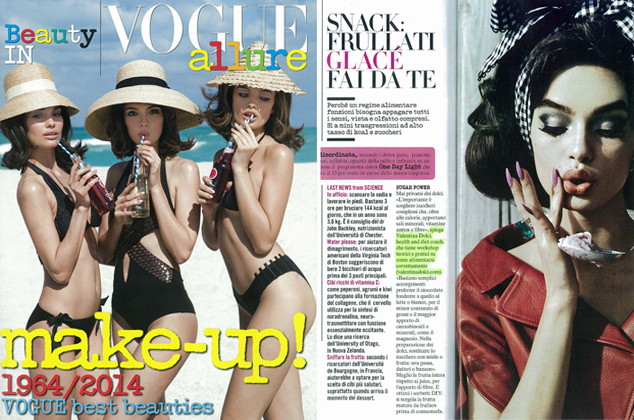 My second time on Vogue…Beauty: giving out tips on the healthier and guilt-free ways to satisfy your sweet tooth!
Gambero Rosso
Nuove professioni: Health Coach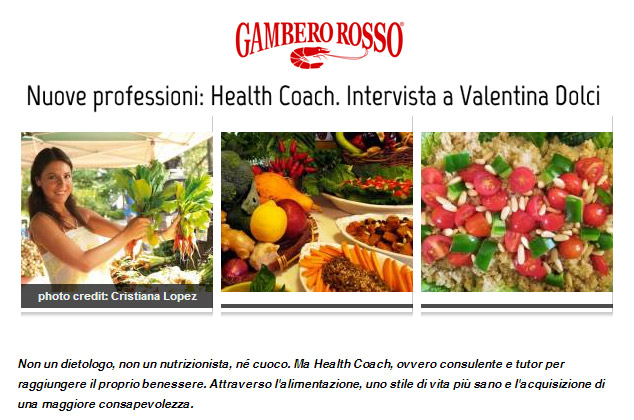 I am honored to be published on the leader for Italian food and wine industry, Gambero Rosso, focusing on Health Coaching as imported new profession from the US, raising awareness on wellbeing and supporting a heath transformational process.
Dimensione Benessere
March 2014 - Mangiando s'impara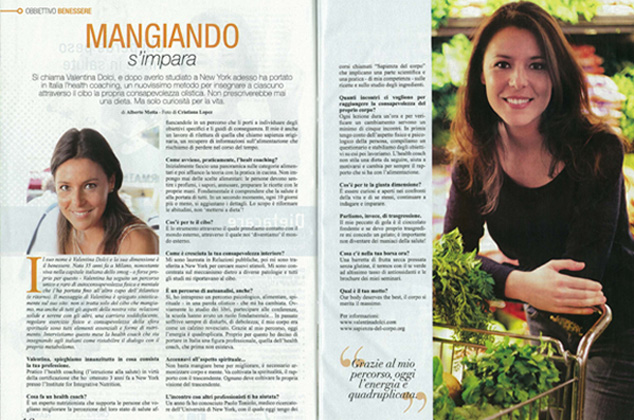 Such a great opportunity to be on the first issue of the new Italian wellness magazine Dimensione Benessere!
La sapienza del corpo
My recipes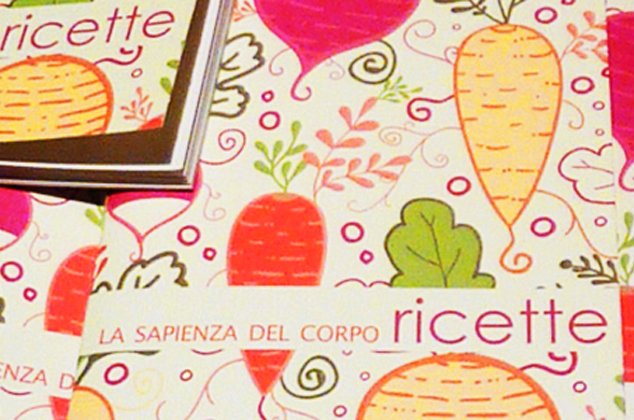 Avalon
Dolci sorprese con l'health coach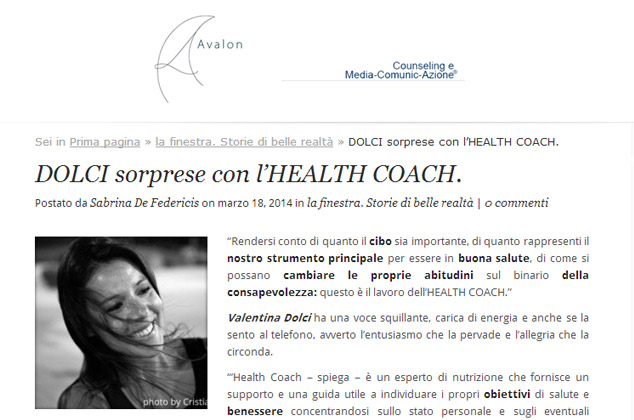 Such a great pleasure being interviewed by a Counseling website focusing on my personal, professional growth and my life changing experience.
Amica
November 2014 - Sweet Elephant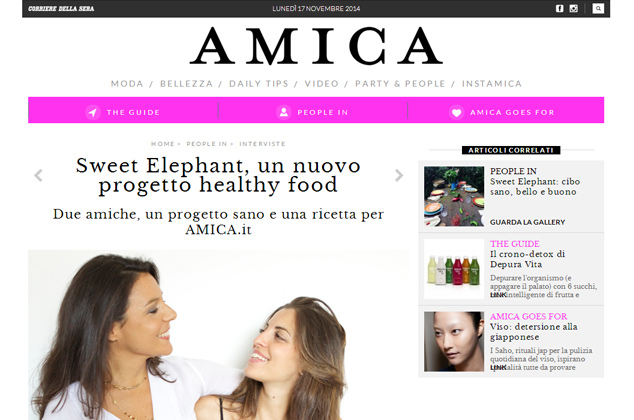 First official piece about Sweet Elephant, the new healty project produced with Marika Elefante.